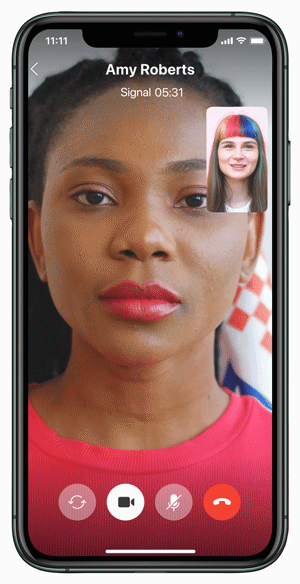 Like all Signal messages, voice and video calls are private too. You will be prompted to grant the Camera and Microphone permissions the first time you make or receive a Signal call.
Here's how to start an encrypted one-to-one voice or video call:
In Signal, tap or to view your Signal contact list.
Select a contact or enter a number to open that conversation.
Tap the phone icon to start a voice call or the camera icon to start a video call.
On some devices: Select Call in the prompt or the green Start Call button.
While on a call, tap the camera to show or hide video from your side of the call.
Your call screen will show

Calling or Connecting - while waiting for the call to connect with your contact.
Ringing - when your contact's phone is online and ringing.
Signal + timer - after your call has been answered.
Note: Signal Android users can adjust the size of the call tab navigation bar within Signal Settings > Appearance.
Having issues with calling? Follow these troubleshooting steps.
Read more about other features: Screen Sharing, Calling options