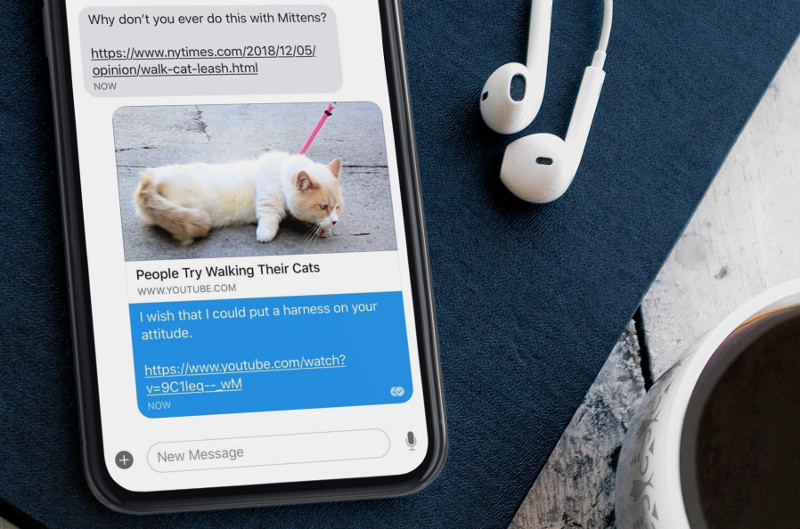 Can link previews be disabled?
Yes. Sending link previews is completely optional. You can disable or enable this feature anytime in your Signal settings:
Privacy > Send link previews
You can also remove any individual link preview by tapping on the 'X' icon in the corner of the preview before sending a message.
Which sites are currently supported?
Link previews are available for Imgur, Instagram, Reddit, and YouTube.
Why aren't more sites available?
These are four of the most popular sites on the Internet and their heavy focus on visual content makes them a perfect fit for this feature.
As time goes on, we may expand the list of sites where link previews are available.
How are link previews retrieved?
Link previews are built on the same foundation that has powered Signal's animated GIF search for more than two years and that we have since expanded with additional privacy enhancements. The process of sending a link preview to another Signal user is pretty simple:
The Signal app establishes a TCP connection through a privacy-enhancing proxy that obscures IP addresses from the site that is being previewed.
A TLS session is negotiated directly between the app and the previewed site through the proxy to ensure that the Signal service never has access to the URL. Previews are not generated for non-HTTPS links.
As described in more detail here, the Signal app retrieves preview images using overlapping range requests so that the proxy service only sees repeated requests for a fixed block size when media is transferred.
This makes it possible for users to generate link previews while hiding the URL from the Signal service itself, shielding their IP address from the previewed site, and obfuscating the true size of the preview image. All of this happens automatically behind the scenes.